Hon. Chief Minister of Goa Mr. Manohar Parrikar on 2nd October 2012 announced a "Griha Aadhar Scheme" for middle class, lower middle class and poor housewives of Goa.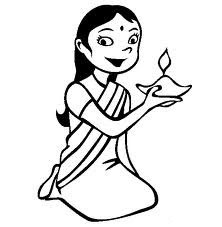 With this around 1.5 lacs of Goan housewives, widows and divorces will get inflation relief allowance of Rs 1000 per month. Housewives with family of annual income less than Rs. 3 lakhs will get the benefit  Whereas widow beneficiaries have a annual family income limit of 1.5 lac to be eligible for the
Griha Aadhar Scheme
. Goa Government to spend 180 crores in the financial year 2012 – 2013 on
Griha Aadhar Scheme
.
Summary and Highlights of Griha Aadhar Scheme, Goa
Housewives, divorces and widows to avail benefit
Benefit to housewives with annual gross income upto Rs. 3 lakhs
For widows, the annual income limit is up to Rs 1.5 lakhs
Family who is already benefited by Dayanand Social Security Scheme (DSSS) are excluded or not eligible for this scheme.
Beneficiaries should be residant of Goa for last 15 years.
People with income more than 2.5 lakhs need to submit income certificate every year.
Women who have not registered their marriage can also avail benefit.
Women getting married after 1st October 2012, should register their marriage to avail benefit.
Application Forms for Griha Aadhar Scheme, Goa
Forms will be available by the Dussro (Dusherra) festival. Forms will be available at all taluka offices of  "Women and Child Development Department, Government of Goa".  For the peoples benefit, apart from Mamletdar, Resident certificate for Griha Aadhar Scheme can also be availed from gazetted officer. Every month around 15000 applications will be processed and cleared. First round will be expected to be completed by 1st week of November and within 10 months 1.5 lacs of application will be processes and cleared.